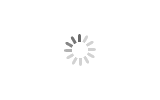 Silver Dragon Marble Wash Basin
Model : CHR-SO-M255
Product origin : China
Delivery time : 15 days since we get your deposit
Supply capacity : 5000 piece per month
1) Expert knowledge of all aspects of production from the quarry to the factory.
2) Precision cutting, polishing, finishing
3)Professional packaging to ensure intact arrival.
4) Timely delivery: about 15 days since we get your deposit.
Each unit washbasin is unique character patters and veins of the marble.
Silver Dragon Marble Wash Basin
Code: CHR-SO-M255
Color: Black
Shape: Round
US Diameter: 16-1/2"x16-1/2"x5-1/2"
Weight: 18 KGS
US Drain Size: 1-3/4"
Material: Silver Dragon Marble
The Silver Dragon Marble Wash Basin is a luxurious and elegant bathroom sink that features a stunning silver and gray color with unique veining patterns. Made from premium Silver Dragon marble, this sink is a beautiful and unique addition to any bathroom.
The smooth and polished surface of the marble is easy to clean and maintain, making it a practical choice for busy households. The silver and gray color of the Silver Dragon marble used in this sink adds a touch of sophistication and luxury to any bathroom.
In terms of function, the sink provides a place to wash hands and face, brush teeth, and perform other daily hygiene tasks. Its countertop design offers ample space for toiletries and other bathroom essentials.
The sink is suitable for a wide range of applications, including residential and commercial bathrooms.
Its versatile design can complement various bathroom styles, from traditional to modern.
The sink is easy to install and use, and its durable construction ensures long-lasting performance. Other information about this sink includes its dimensions, weight, and packaging.
The sink measures 17.8 inches in diameter, 6 inches in height, with a weight of approximately 50 pounds.
It is packaged securely to ensure safe and damage-free delivery to the customer.
Overall, the Silver Dragon Marble Wash Basin is a functional and stylish bathroom sink that offers several benefits for homeowners.
Its unique silver and gray color, durable construction, and easy maintenance make it a practical and luxurious addition to any bathroom.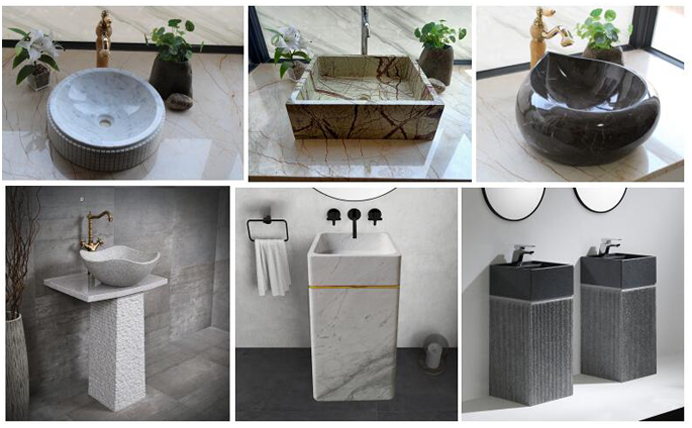 7. Regular Packing: Shaping foam+carton+wooden crates

8. Special Packing: Shaping foam+carton+individual plywood+big pallet

9. Prodcuts Line: Counter Sink, Pedestal Sink, Bathtub, Toilet, Shower Tray, Monument, etc
10. Process Step: